In recognition of Rare Disease Day 2022, we thought we'd share some insights on the impact of regulatory orphan drug designation on the time to HTA recommendation.
Regulatory orphan designation generally lengthened the time to HTA recommendation for New Active Substances (NASs) appraised by seven HTA agencies between 2016-2020.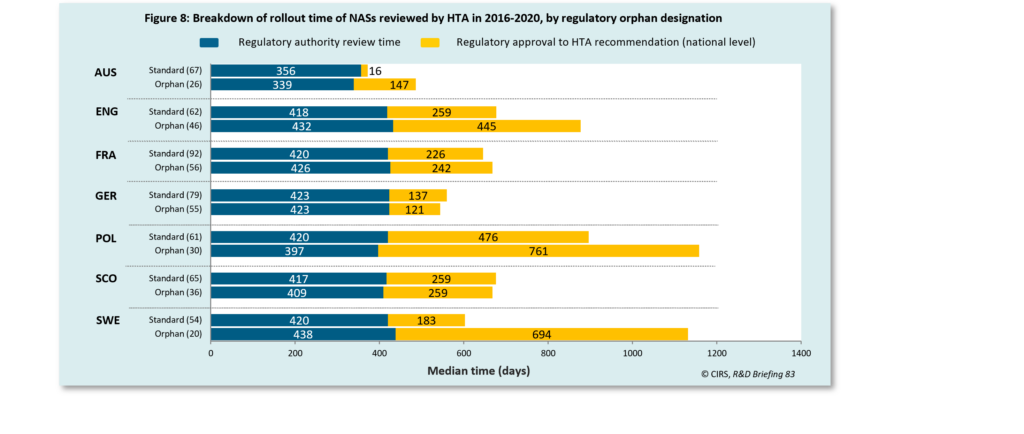 The orphan designation has been used by regulatory agencies (TGA in Australia and EMA in Europe) in an effort to expedite the approval of drugs treating serious illnesses or addressing unmet medical needs. The results of our 2021 HTADock study showed that NASs with regulatory orphan designation had a longer time to rollout compared to standard in all jurisdictions, except for Germany and Scotland. This finding suggested that further efforts were needed to accelerate the access to orphan drugs.
The time taken from regulatory approval to HTA recommendation includes company strategy and HTA review time.
Read more