A number of changes to society and the economy have emerged during the COVID-19 pandemic, which are likely to impact regulators, HTA agencies and the pharma industry.
CIRS recently hosted a discussion on what the post-COVID-19 'new normal' could look like; while there are several potential headwinds that need to be managed, there are also potential opportunities to help shape the new normal (see below).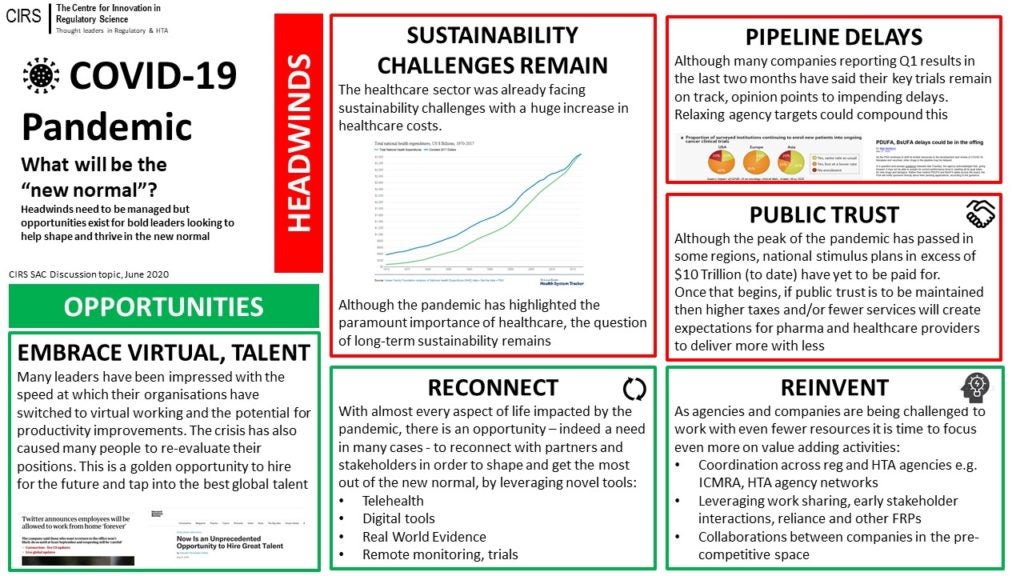 Download a PDF copy of this infographic.
Read our Briefing on Emergency Use Pathways: applying regulatory flexibility in the age of COVID-19.